Historia bakom Vicious Art
Följande är en låt av Vicious Art från albumet: "Fire Falls And The Waiting Waters" (2004) 4. A Whistler And His Gun

Alarming, disturbing and yet so pleasure filling It burns me I need it give birth my charlatans Afflicting for ages your world has drained my conscience Determined with pleasure I know my time has come Indifferent to his faith All reason's blown away A whistler on display A whistler and his gun Too far I have wandered in feeble compromises The skin of my soul mate feels like a warm embrace To own this assignment to kill a child in anger I killed once regretful but wish to kill again Too swollen now Too swollen now Too swollen now blast from the inside And my mind is now And my mind is now And my mind is now dead to the outside Then we found our luck While the music played With the pied piper In the dark again Forced Pressured Medical Slave Bewildered by darkness my shadowlike appearance Conceal me protect me against this viciousness Reloading uncertain not knowing why it's breathing Let silver caress me into oblivion Indifferent to his faith All reason's blown away A whistler on display A whistler and his gun Too swollen now Too swollen now Too swollen now blast from the inside And my mind is now And my mind is now And my mind is now dead to the outside Then we found our luck While the music played With the pied piper In the dark again Forced Pressured Medical Slave Who am I Hide and seek Chemicals in me Indifferent to his faith All reason's blown away A whistler on display A whistler and his gun Too swollen now Too swollen now Too swollen now blast from the inside And my mind is now And my mind is now And my mind is now dead to the outside Then we found our luck While the music played With the pied piper In the dark again Forced Pressured Medical Slave. Källa:Darklyrics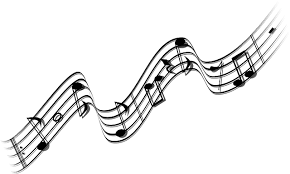 Vicious Art var ett svenskt death metal-band, som grudades 2002. De hann släppa två fullängdsskivor och en EP innan bandet löstes upp 2011. Matti Mäkelä (gitarr) och Robert Lundin (trummor), spelade tidigare tillsammans i bandet Dark Funeral. De grundade med sina gamla vänner Jocke Widfeldt (sång) och Tobbe Sillman (gitarr) bandet Vicious Art.
De spelade tillsammans in en demo som innehöll 4 låtar. Alla de låtarna kom att hamna på deras första album, men med andra namn. Under början av 2004 fick Vicious Art ytterligare en medlem, Jörgen Sandström (basist). Han hade tidigare varit med ibland annat Entombed, Grave, Krux och Torture Division. Senare samma år, så spelades det första fullängdsalbumet in, " Fire Falls and the Waiting Waters". Sommaren 2007 spelade bandet in sitt andra fullängdsalbum, "Pick Up This Sick Child".
Bandet splittrades i november 2011, deras sista spelning höll hus på Kulturhuset i Stockholm tillsammans med Grave och General Surgery.